Thich Nhat Hanh's incredibly simple instructions for meditation.
Instructions from Thich Nhat Hanh's Plum Village
SHORT BREATHING MEDITATION FOR ANXIETY
The practice of mindful walking, says Thich Nhat Hanh, is a profound and pleasurable way to deepen our connection with our body and the earth. We breathe, take a mindful step, and come back to our true home.
"The teachings on love given by the Buddha are clear, scientific, and applicable… Love, compassion, joy, and equanimity are the very nature of an enlightened person. They are the four aspects of true love within ourselves and within everyone and everything." ~Thich Nhat Hanh
Thich Nhat Hanh shows us how we can use loving relationships to cultivate the seeds of buddhahood inside us.
Falling in love is easy, but staying in love takes work. Thich Nhat Hanh offers advice for cultivating a relationship that's loving and strong.
Thich Nhat Hanh offers advice on using mindfulness to take care of your anger, and ultimately transform it into love and understanding.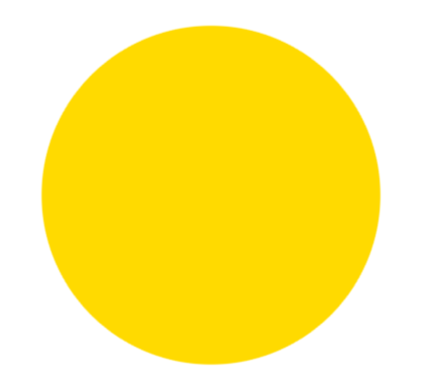 MINDFULNESS PRACTICE
Mindfulness is the energy of being aware and awake to the present moment. It is the continuous practice of touching life deeply in every moment of daily life. From Plum Village
The five mindfulness trainings are an expression of the five precepts, the core of Buddhist ethics, and offer a down-to-earth method of practicing mindfulness in daily life.
It is such a simple practice, but it can transform your life. The great meditation master Thich Nhat Hanh teaches five mindfulness exercises to help you live with happiness and joy.
There is nothing we experience—from the simple act of eating to the complications of work and relationships—that we cannot approach with the mindfulness and compassion we develop in our meditation.
""If we know how to go back to ourselves, listen and heal, we can change. But most of us don't know how to listen to ourselves and understand the sufferings.""
A teaching from Thich Nhat Hanh's book, No Mud, No Lotus: The Art of Transforming Suffering.
When we stop feeding our cravings, says Thich Nhat Hanh, we discover that we already have everything we need to be happy.
Thich Nhat Hanh, in his 2003 address to congress, says that only deep listening, mindfulness, and gentle communication can remove the wrong perceptions that are the foundation of violence.
Thich Nhat Hanh explains that sangha is more than a community. It's a deep spiritual practice.
Number one? "Do not be idolatrous about or bound to any doctrine, theory, or ideology, even Buddhist ones. Buddhist systems of thought are guiding means; they are not absolute truth."
Emptiness is not something to be afraid of, says Thich Nhat Hanh. The Heart Sutra teaches us that form may be empty of self but it's full of everything else.
Abhidharma, Buddhism's map of the mind, is sometimes treated as a topic of merely intellectual interest. In fact, says Thich Nhat Hanh, identifying the different elements of consciousness, and understanding how they interact, is essential to our practice of meditation.
Thich Nhat Hanh teaches that by looking deeply we develop insight into impermanence and no self. These are the keys to the door of reality
Only when we combine our concern for the planet with spiritual practice will we have the tools to make the profound personal transformations necessary to address the coming environmental crisis. Thich Nhat Hanh offers us the guiding principles for a new ecospirituality of mindful living.
Gathas help us to practice mindfulness in our daily lives and to look deeply. Reciting these short verses will bring awareness, peace, and joy to simple activities. Thich Nhat Hanh offers gathas for recycling, touching the earth, and more.
Only when we recognize our connectedness to the earth, says Thich Nhat Hanh, can real change begin.
A 2011 Buddhadharma: The Practioner's Quarterly community profile.
Thich Nhat Hanh, who originated Engaged Buddhism, in an interview with John Malkin.
Thich Nhat Hanh's life of courage and compassion.
Thich Nhat Hanh explains how anyone can use the five mindfulness trainings to lead a life of understanding and compassion.
Andrea Miller's exclusive interview with Thich Nhat Hanh.